Microsoft to Buy Skype for $8 billion
In an attempt to gain more recognition as a brand name over the internet, Microsoft Inc. might just have a deal to buy the Internet phone company Skype Technologies SA for about $7-8 billion. By acquiring this company that has connected millions of users around the world through internet video calls, Microsoft has the chance to expose themselves in the communication, information and entertainment playing field.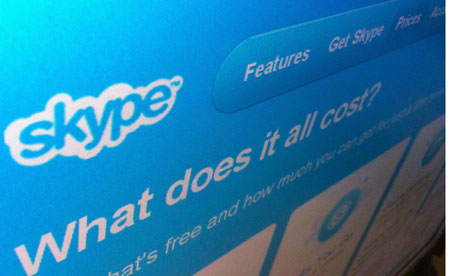 The deal could be announced on Tuesday although the negotiations are not yet final. The total value of the deal is around $8.5 billion, which includes Skype's long-term debt.
Although Microsoft is giving much of its resources to marketing and improving the technology of Bing (and their efforts have not been wasted since market share grew over the past year), Google Inc. is still the market leader, owning about 65% of the US search market share. In all the 36-year history of Microsoft, if ever this would push through, Skype would be their biggest aquisition ever. Traditionally Microsoft shies away from huge deals but this time they're really going for it.
This deal kind of gives you an idea how far Skype has come since its launch in 2003. Initially, the service was only popular among hardcore techies, but it pushed its way through and onto the mainstream market by its free and/or cheap phone calls which caught the attention of international callers. And now it is being sold at $8 billion.
One of the advantages of Microsoft acquiring Skype is that MS can finally, HOPEFULLY, get back on track in the mobile-phone market, in which they are being mercilessly slaughtered by Apple and Google. Although their launch of a new operating system Windows Phone 7 has received good reviews from critics, it still wasn't enough to improve Microsoft's market share.
Buying Skype would obviously be a huge deal for the company. At a time when they are at a sink or swim situation, every move they make is critical. Let's just hope these guys know what they're doing.